Former Indiana football defensive lineman Chris Beaty was tragically murdered over the weekend in downtown Indianapolis.
Beaty was a pillar of the Indianapolis community and closely involved alum of both IU in general and the football program.
Beaty's family released a statement on Wednesday morning and established a memorial fund that will benefit both IU and Indianapolis Cathedral High School in his name.  A link to contribute to the fund is included below in the family's statement.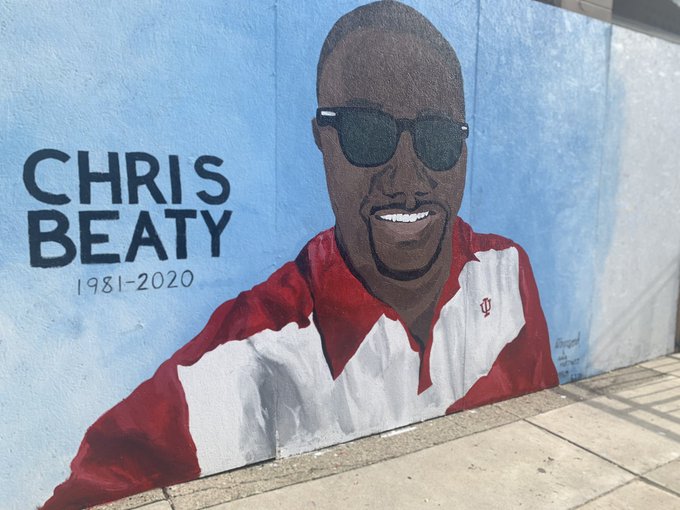 ---
Official Statement from the family of Chris Beaty
We have been overwhelmed with the outpouring of love and support for Chris since his murder over the weekend. It has not been a surprise because Chris lived and loved passionately every day of his 38 years on this earth. From his time at Cathedral, to his four years as a student-athlete at Indiana University, to his dedication to making Indianapolis a better place, down to his last moments when he put his life on the line & became a hero – Chris was someone who always put others before himself. He truly was one-of-a-kind, with a giant heart filled with love for everyone he met, consistently working to break down racial barriers.
We encourage everyone to live like Chris – to love others boldly, to stand up for what's right, to live every day to the fullest. #LiveLikeChris
For those wishing to continue Chris' legacy, we have set up this GoFundMe for donations in his memory to the Chris Beaty Memorial Scholarship Fund that will benefit Indiana University & Cathedral High School.
The Official Link for the Chris Beaty Memorial GoFundMe
Thank you for all of your kind words, support and love. Please continue to recall the stories from Chris' life as they are constant reminders that will keep his memory alive.
More information to follow as we work through finalizing arrangements. #LiveLikeChris
---
Find us on Facebook:  thedailyhoosier
The Daily Hoosier –"Where Indiana fans assemble when they're not at Assembly"
Seven ways to support completely free IU coverage at no additional cost to you.