Bob Knight crushed North Carolina souls in 1981 and 1984.
The legendary IU head coach led the Hoosiers past Sam Perkins, James Worthy and other UNC stars in the 1981 national title game, and ended Michael Jordan's great college career in the 1984 Sweet 16 round.
In 2022, Knight was back at an Indiana practice the day before IU faces the Tar Heels for the 16th time in the history of the series.
While he isn't the developing the game plan this time, Knight still had a message for the IU players as they prepare for UNC.
Walk-on forward Nathan Childress shared on Twitter one of the lines Knight delivered when he addressed the team on Tuesday:
"You all didn't come here to play, you came here to win."
Knight was joined at Indiana's practice by two stars of the 1981 team — Randy Wittman and Ted Kitchel.
The three-time national champion head coach has periodically visited IU practices since Mike Woodson took over as head coach 20 months ago.
Knight made his first public return to Simon Skjodt Assembly Hall on February 8, 2020 — at the urging of Wittman, Woodson, Kitchel, and other members of the 1980 Big Ten championship team that was being recognized on that day.
Also at practice on Tuesday was more recent star Christian Watford, teammate of now IU recruiting coordinator Jordan Hulls.
(Photos via IU Athletics)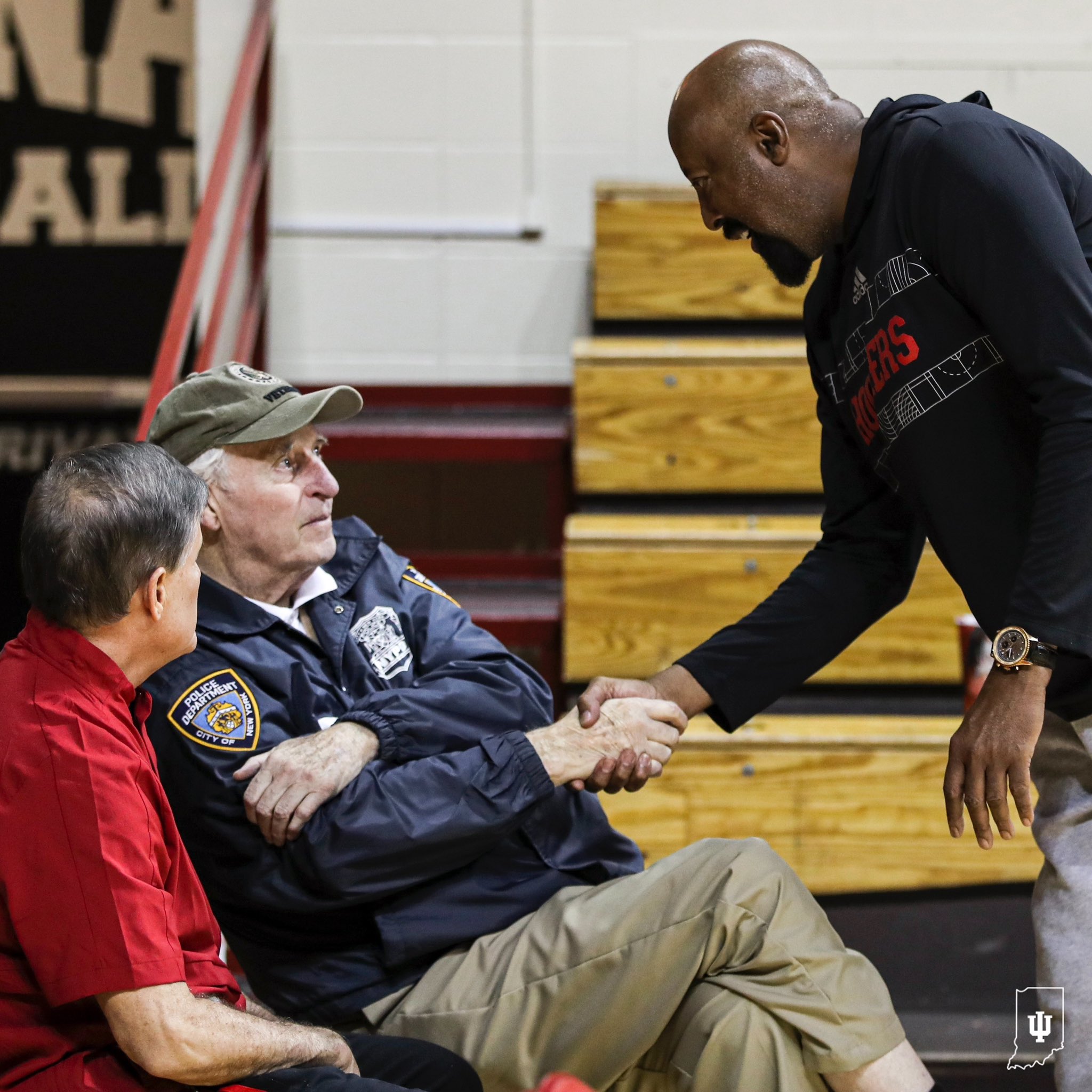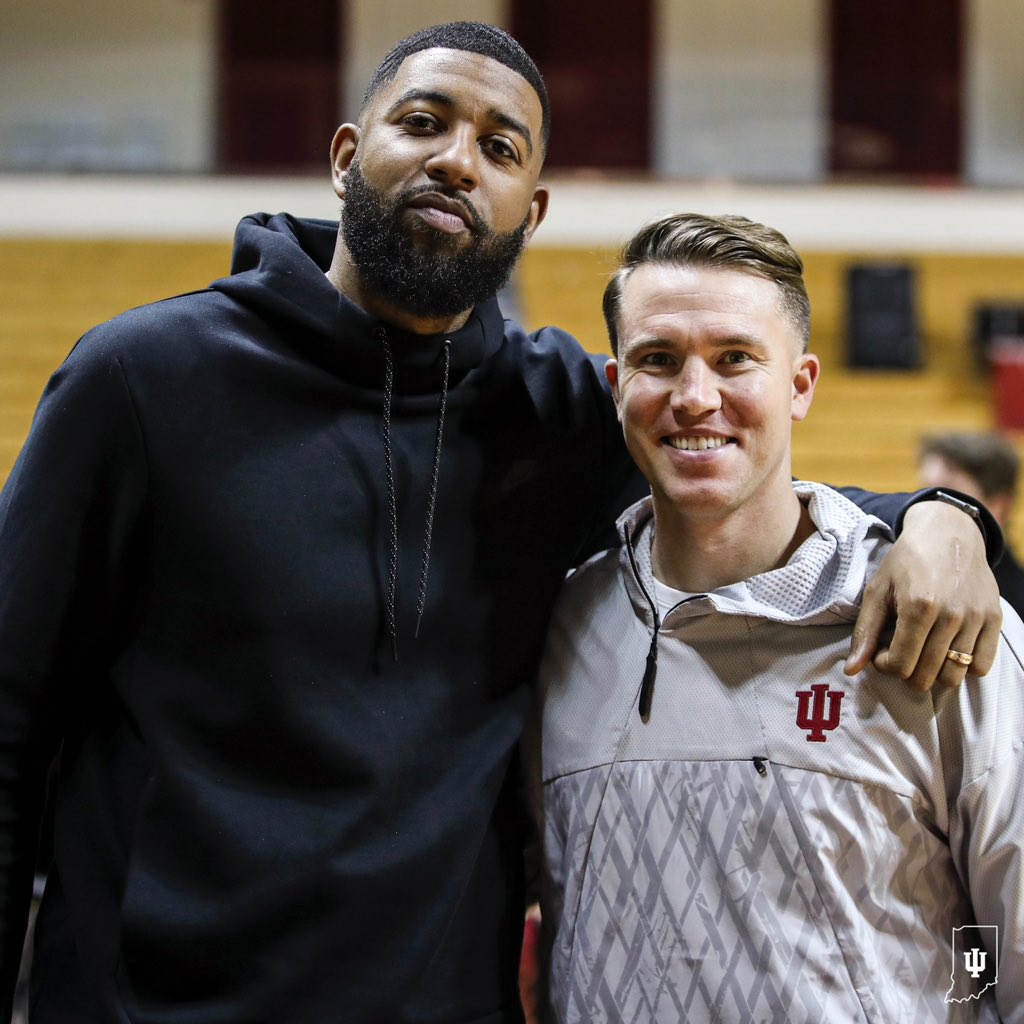 HUBERT DAVIS WITH HIGH PRAISE FOR KNIGHT
Bob Knight was close with legendary North Carolina head coach Dean Smith and his pupil Roy Williams.
Current UNC head coach Hubert Davis played for Smith from 1988 to 1992, and coached under Williams in Chapel Hill before taking over last year.  He shares their affection for Knight.
"He's one of the greatest coaches of any sport of all-time," Davis said of Knight on Tuesday.
"Growing up obviously I wanted to go to Carolina.  My second choice was I wanted to go to Indiana.  I just wanted to be coached by Coach Knight.  I just loved the way he coached, the way he taught players.  I loved the way that he cared about his players, and I loved the way that he coached the game.  I always felt that way about him growing up playing basketball, and I still feel that same way even more today."
Davis and Knight were colleagues together on ESPN's Gameday for a couple years.
"I loved working with him," Davis said.  "I loved spending that time with him and talking basketball and talking life.  He taught me a new way to tie a tie, and I actually tie a tie the way that he taught me.  I just really enjoyed those couple of years that I was able to spend some time with him.
"For me, when you think about Indiana basketball, no disrespect to anybody, the first person I think about is Coach Knight."
---
The Daily Hoosier –"Where Indiana fans assemble when they're not at Assembly"