"We did okay but their bigs killed us."
That was 2021 Indy Heat guard Blake Wesley's assessment of a surprising 100-74 blowout win by the 2021 Indiana Elite in an unprecedented matchup of the state's top AAU programs in Noblesville, Ind.
Those killer bigs are names familiar to Indiana fans.
Indiana commit and Indiana Elite center Logan Duncomb told The Daily Hoosier last week that he was looking forward to Saturday's contest against the Indy Heat after a lot of playful trash talking preceded the game.
He wasn't kidding.
Duncomb was dominant on Saturday in a head-to-head matchup with Purdue commit Caleb Furst.
The 6-foot-9 Duncomb had 29 points, including the first 7 of the game as Indiana Elite jumped out to an early lead and really never looked back.
Duncomb added 13 rebounds, and his physicality and motor set the tone.  The Cincinnati product used his body to force his way in the paint and score efficiently.  Duncomb was relentless on the glass, made smart passes out of the post, ran the floor and impacted shots around the basket.
"He went out here and killed it today," Duncomb's Indiana Elite teammate and IU recruiting target Trey Kaufman said.  "He's a really good player, and getting better and better every day.  It's exciting to see."
Kaufman did more than hold his own too.
The 6-foot-8 in-state product added 26 points, and like Duncomb, Kaufman was motivated for this high profile matchup.
"I'm a very competitive person.  I was out to prove something today," Kaufman said.  "There's been a lot of trash talking going around, but I proved it for me personally, and also my team, I think we proved it."
Since Indiana Elite and the Indy Heat play on the Adidas and Nike shoe circuits, respectively, the programs haven't played each other historically.  But with the national circuits canceled due to the pandemic, and competition lacking locally, the program directors found a way to make it happen on Saturday at the Finch Creek Fieldhouse.  It's a matchup that isn't likely to be seen again in the future.
The Duncomb vs. Furst battles however, are only just beginning.
Also a one-time IU recruiting target, Furst was held to just eight points.
It is dangerous to place too much significance on just one head-to-head meeting, but it was clearly Duncomb's day on Saturday.
IU recruiting target Wesley had 17 points for the Indy Heat, and he once again showed his ability to score both from the perimeter and at the rim.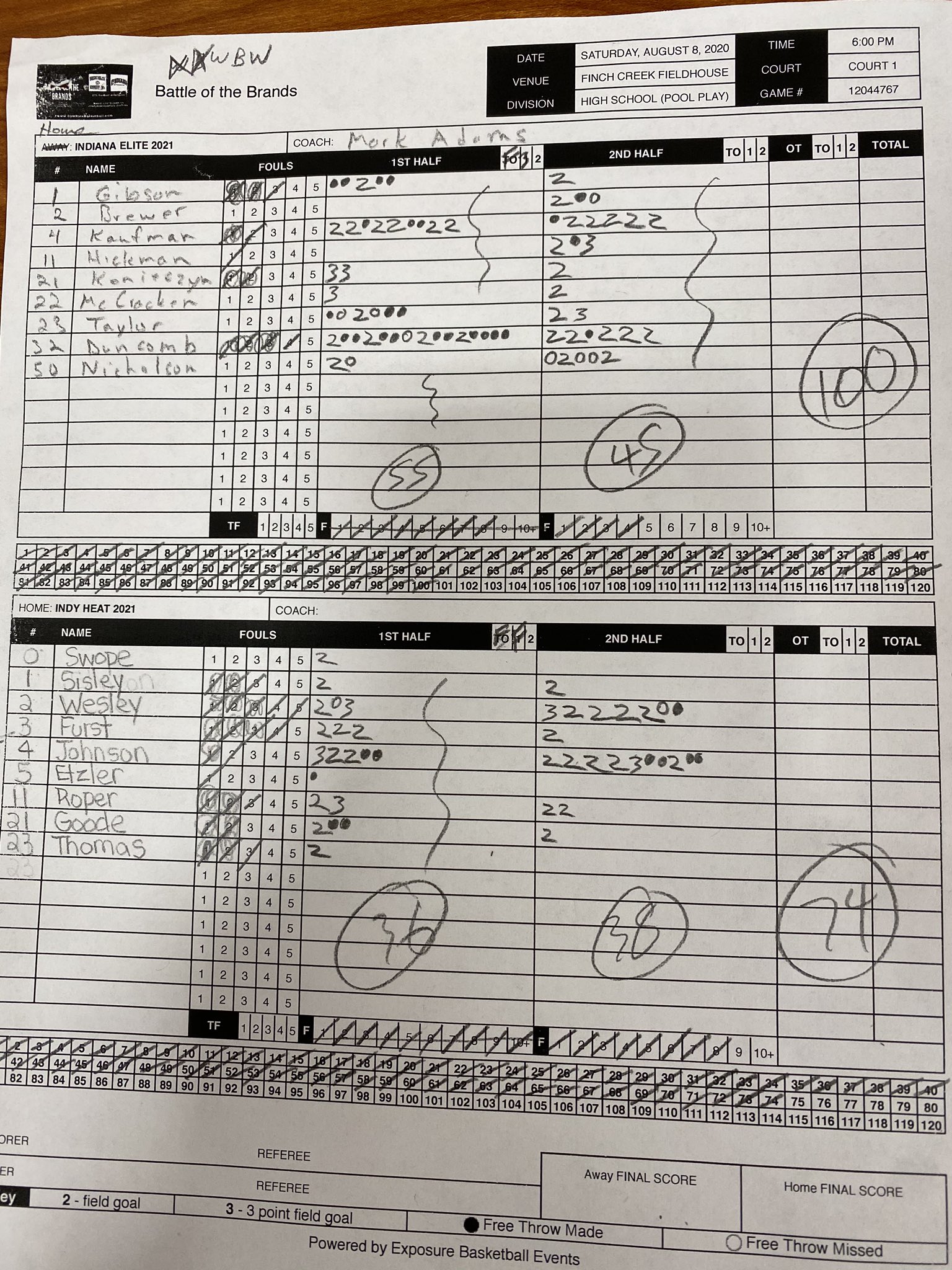 The Indy Heat program can take solace in the future.  Their 2022 squad dismantled Indiana Elite 79-53 earlier in the day on Saturday.
Despite playing without Indiana offer recipient D'Ante Davis, the Heat had too much top-to-bottom roster talent and the game was never close.
In a battle of in-state shooting guards that IU is watching, Lawrence North's C.J. Gunn appeared to have the upper hand on Jeffersonville's Will Lovings-Watts, at least on this day.
Gunn was particularly effective on the defensive end as he and his teammates frustrated Lovings-Watts at times.
You can watch a replay of the games on YouTube HERE.  For highlights, GO HERE.
(Note:  Stats are unofficial)
HOOSIERS IN THE HOUSE
Several current members of the IU basketball team made an appearance at the event on Saturday.
Trey Galloway, Anthony Leal, Khristian Lander, Armaan Franklin and Rob Phinisee were all on hand to support their future teammate Duncomb and perhaps help with some of the other recruiting targets.
All but Franklin played for the Indiana Elite program, and they could be seen at times cheering enthusiastically for their former team.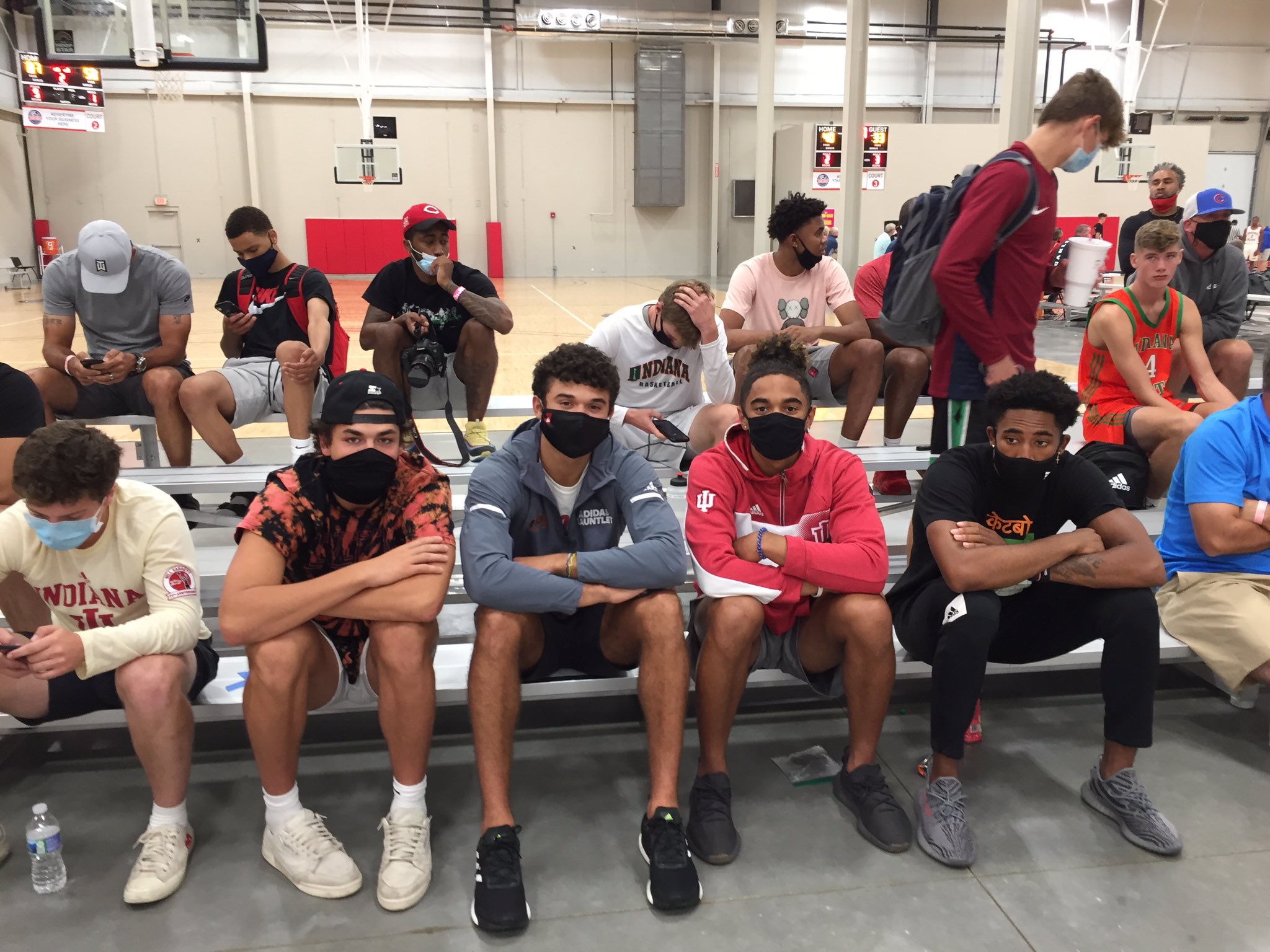 Find us on Facebook:  thedailyhoosier

The Daily Hoosier –"Where Indiana fans assemble when they're not at Assembly"
Seven ways to support completely free IU coverage at no additional cost to you.