Gabe Cupps isn't scheduled to arrive at Indiana for more than a year, but already his spring schedule has sent him to the Hoosier State on multiple occasions.
Playing for the Midwest Basketball Club, Cupps has spent two weekends in Fort Wayne and another in Noblesville over the last month.
The Centerville, Ohio point guard has been a vocal supporter of IU basketball since he committed to the program in November, and when he finds himself in Indiana, he has noticed that love is reciprocated.
"It's awesome," Cupps said of the support he is receiving from IU fans while on his second stop in Fort Wayne over the weekend.  "It's one of the reasons I chose IU is the support basketball gets. They love basketball and so do I so I think it's cool."
While spring and summer basketball is often a chance for high school players to showcase their skills to college coaches, Cupps is obviously at a different stage with his recruitment out of the way.
Cupps helped lead Centerville H.S. just outside of Dayton to 45 consecutive wins, which included a state championship in 2021 and a state runner-up finish in March. This season he averaged 14.3 points per game, 6.8 assists (against just 1.1 turnovers), 2.5 rebounds and 2 steals per contest.
Named Ohio's Mr. Basketball, Cupps has accomplished just about everything he can at the high school level.  But he knows a much more daunting challenge looms when he arrives in Indiana to stay next year.  So for Cupps, this final run of spring and summer basketball is about preparing for the next level.
And as a point guard and a coach's son, that means mastering the art of cultivating a winning team as much as it does developing his own game.
"I think I'm doing pretty well, I've just gotta keep playing hard, and at the end of the day I just wanna win so I'm trying to get this group to play as well as we can together, that's the main goal," Cupps told The Daily Hoosier.
Cupps said he has been staying in contact with the IU staff.  They've been to some of his games this spring in Indiana and they are providing feedback to supplement Cupps' own development plan.
"They watch as many of my games as they can," he said.  "Any time they can give me any advice I try to take it, and work on it, and put it in my game.
"I'm just trying to play against the best competition and trying to see what I need to be able to do to move to the next level.  I think finishing around the rim is big for me, and attacking guys off the dribble and reading ball screens."
One thing no one has to remind Cupps about is competing.
Described by his family as a competition-addict, Cupps arrives at his home gym in Centerville every morning at 5:30 a.m. to work on his game.
"I'm just a competitor," Cupps said.  "I've always said that I love to compete and basketball is just how I do it.  I mean obviously I'm skilled, but at the end of the day I'm just going to compete my ass off."
Spring and summer basketball is where Cupps carved-out his own small piece of fame when he challenged LeBron James to a 3-point shooting contest before his freshman year of high school.  It went viral on social media.
That moment came as a result of Cupps playing on a travel team with James' son Bronny.  Through interaction and support from LeBron, Cupps now has 376 thousand followers on Instagram.  Coupled with the national appeal of the Indiana program, Cupps seems well positioned to capitalize on his name, image and likeness in this brave new world of college basketball.
He of course isn't going to pass up those opportunities.  But Cupps knows as well as anyone — his NIL value only goes as far as his game.  If he isn't in the gym at 5:30 a.m., if he doesn't compete, the value dissipates.
"I think it's cool and I think college athletes should be able to do it (monetize their NIL)," Cupps said.
"I don't pay too much attention to it because I love the game and that's why I play it.  I don't play it for fame, I don't play it for followers, I don't play for accolades — I just love doing what I do."
That love for the game is what Indiana fans sense from Cupps.  It's what brings them out to watch spring AAU games that ultimately don't mean a whole lot.  He may be from Ohio, but in so many ways, Cupps reminds folks of an old-school Indiana kid — a basketball junkie.
And there is an organic bond between Cupps and the fans, through their joint love of the game of basketball.
Both Cupps and the IU fans hope that when he does arrive for good next summer, he can play a big role in the resurgence of the Indiana program.
Cupps likes what he sees so far after Mike Woodson's first year leading the Hoosiers — a season that led IU back to the NCAA Tournament in Cupps' hometown, where he sat in the stands as one of those crazed fans for the First Four.
"I think Indiana should be at the top of college basketball, so I think it's a really good step in the right direction," he said.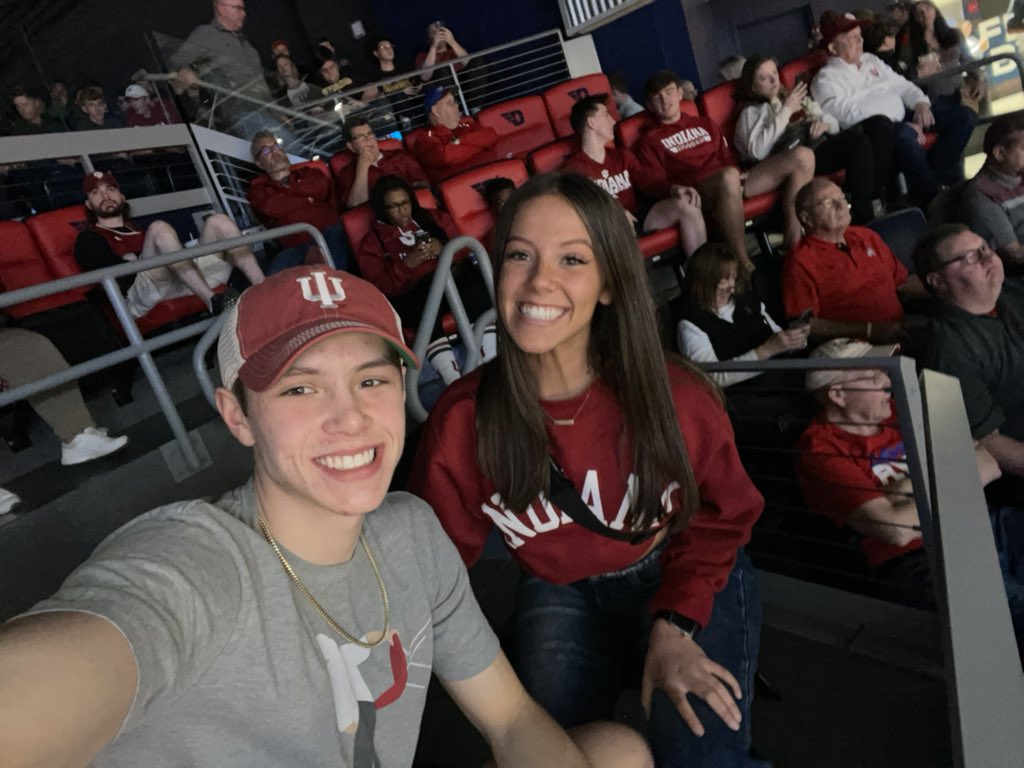 ---
The Daily Hoosier –"Where Indiana fans assemble when they're not at Assembly"