Former Hoosier All-American and current Indiana Pacer and NBA All-Star Victor Oladipo will team up with IU in August to host a basketball fantasy experience in Bloomington.
The IU men's basketball program issued the following release about the three day event:
---
VICTOR OLADIPO ANNOUNCES INAUGURAL BASKETBALL FANTASY EXPERIENCE 
Bloomington, IN – Hoosiers basketball great Victor Oladipo has announced the launch of his inaugural Basketball Fantasy Experience in partnership with Indiana Basketball.
This unique charitable weekend will be held August 23rd – 25th at Indiana University and offers inside access to the Indiana University Men's Basketball program.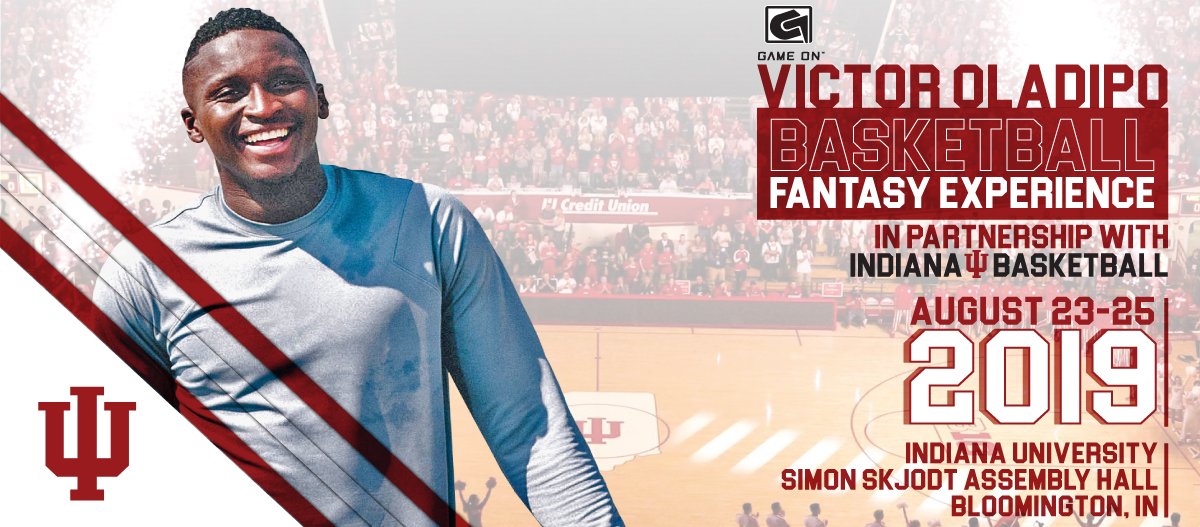 The Game On Mouthguards Victor Oladipo Basketball Fantasy Experience in partnership with Indiana Basketball provides fans with the opportunity to spend a weekend in the life of a Hoosiers basketball player. Attendees have the option to play or coach and will receive expert instruction from Victor Oladipo, head coach Archie Miller, the current IU men's basketball staff, former IU basketball greats, and other celebrity guests. The event will be held in the world-famous Simon Skjodt Assembly Hall and the state-of-the-art Hoosiers Basketball practice facilities.
Registration and more information are available at VictorOladipoExperience.com.
About ProCamps®
Founded in 1998, ProCamps is a best-in-class event management and sports marketing company specializing in developing, managing, and operating camps, appearances, brand activations, and related experiences for professional athletes and coaches in the NFL, NBA, MLB, NHL, MLS, PGA, ATP, NCAA, NASCAR, WPSL, MLL and NFHL. ProCamps helps Fortune 500 brands activate and execute more than 175 events across the country to effectively deliver brand messaging to thousands of parents, kids, and coaches via retail promotions, TV/radio/print, social media, and on-site activations.
---
You can follow us on Twitter:  @daily_hoosier
The Daily Hoosier –"Where Indiana fans assemble when they're not at Assembly"
Want to receive all of our content via one e-mail in your inbox every day?  It's free.  Join our daily mailing list here.
Please consider supporting The Daily Hoosier by shopping on Amazon via this link to the Amazon home page or through the ad below.