Every day we scour the internet and social media to bring you the best in IU and Big Ten news and recruiting notes.  It's your daily one stop shop for comprehensive and free IU Athletics related information.
Here's today's latest IU Athletics and Big Ten coverage + recruiting news from around the net:
THE BEST IN FREE AND INDEPENDENTLY OWNED IU COVERAGE
HOOSIER SIGHTS
This came out in the Spring, but we somehow missed it.  Take an in-depth look at Jerome Hunter produced by The Hoosier Network.
HOOSIER SOUNDS
Coach Tom Allen joins Greg Rakestraw on the Dan Dakich show today:
FREE IU AND BIG TEN RECRUITING NEWS
[See our class of 2019 recruiting board here]

The Daily Hoosier profiles IU's latest class of 2019 offeree — Kadin Shedrick.
Zeke Nnaji is going on an August trip tour, including IU on August 26.

The Minnesota big man also received an offer from Kansas yesterday that is surely intriguing to him.

Not bad advice if you can get it — Keion Brooks, Jr. training with LeBron James:
Just watched @KingJames back to back workouts and every drill was at game speed. Reason why he is the best in the world! Soak it up @keion_brooks pic.twitter.com/z06wAQASUX

— Keion Brooks (@keion_brooks) August 9, 2018
Official measurements for several IU targets at the Nike Skills Academy, via Andrew Slater: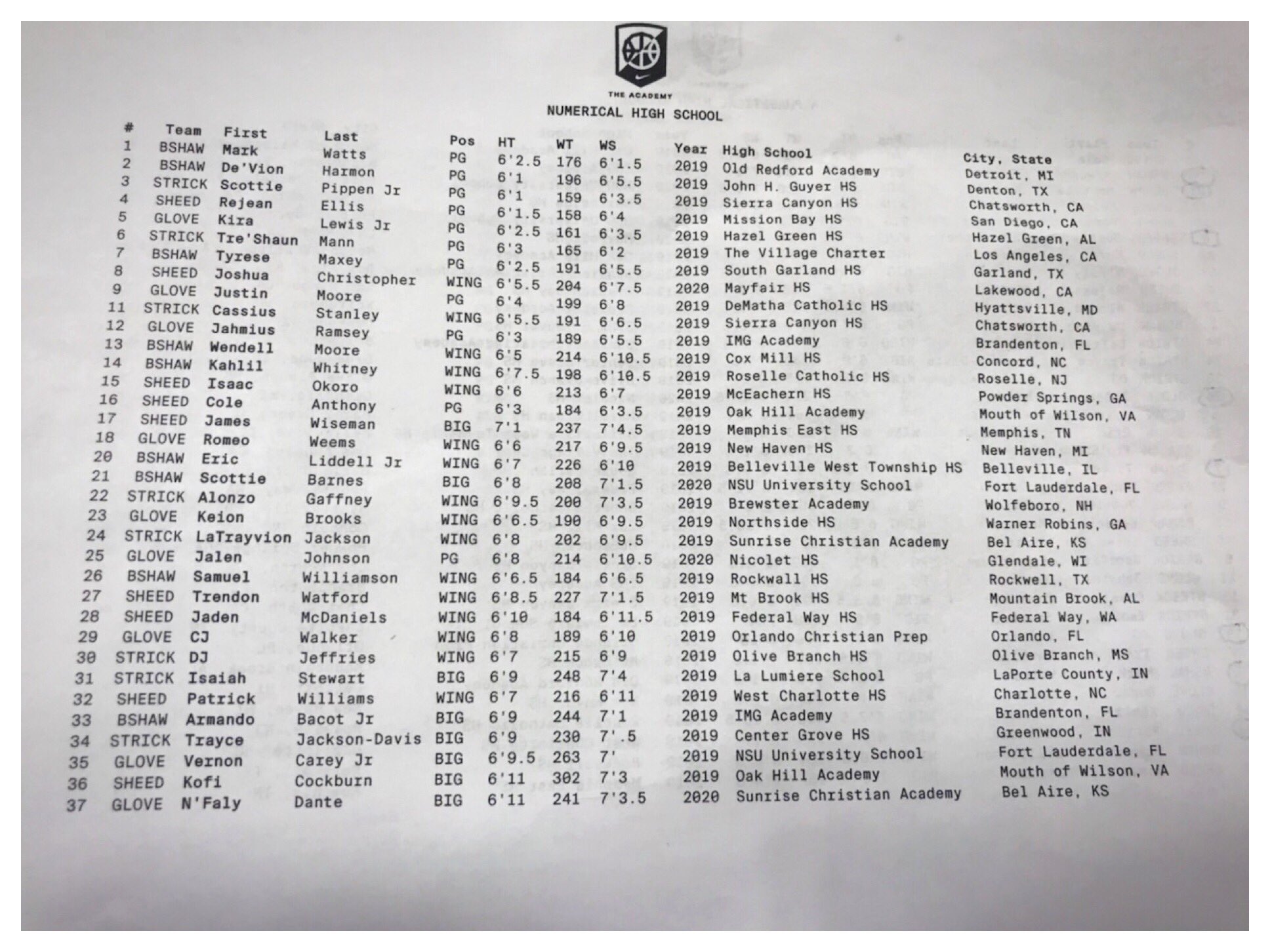 Want to receive this in your inbox every day?  It's free.  Join our daily mailing list here.
---
You can follow us on Twitter:  @daily_hoosier
Find us on Facebook:  thedailyhoosier
Supporting FREE coverage of IU Athletics operated by an Indiana based small business has never been easier.  Just do your shopping via this link to the Amazon home page or via the Amazon ad below.  Anything you purchase via these links (not just what is pictured in the ad) supports locally-owned and free coverage of all things IU.