Every day we bring you the best in IU and Big Ten news and recruiting notes with The Daily Hoosier Report.  It's your daily one stop shop for comprehensive and free IU Athletics related information for busy Hoosier fans.
Here's today's latest IU Athletics and Big Ten coverage + recruiting news from around the net:
THE BEST IN IU COVERAGE
TWEETS OF THE DAY
(Follow us on Twitter here)
Less than a month 'til Selection Sunday. ⏳

How do the B1G Men's 🏀 teams stack up in @TheAndyKatz's eyes? He runs through each from 14 ➡️ for his latest Power Rankings.

📍 Cleveland-Cliffs pic.twitter.com/J8v2n5fAlQ

— Big Ten Network (@BigTenNetwork) February 16, 2021
1 RT = 1 Vote

⚪️ @OAnunoby
🔴 #NBAAllStar | #ProIU pic.twitter.com/vu7q6zFXxa

— Indiana Basketball (@IndianaMBB) February 16, 2021
On This Date – Feb. 16, 1987 – Dean Garrett scored on a put back with :04 left in the third OT to give @IndianaMBB an 86-85 win over Wisconsin. Garrett scored 21 to lead IU, while Steve Alford's 13 points moved him past Don Schlundt as IU's all-time leading scorer pic.twitter.com/rjjWQFfGJ4

— John Decker (@JYDecker) February 16, 2021
IU AND BIG TEN RECRUITING NEWS
[See 2021 through 2023 prospects here]
[For IU football recruiting information check here]
@jhooks1414 highlights from a monster of a game Wednesday night vs tindley @CattucksB @AttucksTigersBB pic.twitter.com/l3j4Y4ZExj

— Jackson Holloran (@jxnhollow) February 14, 2021
Indiana Elite Adidas AAU names its top 2022 squad: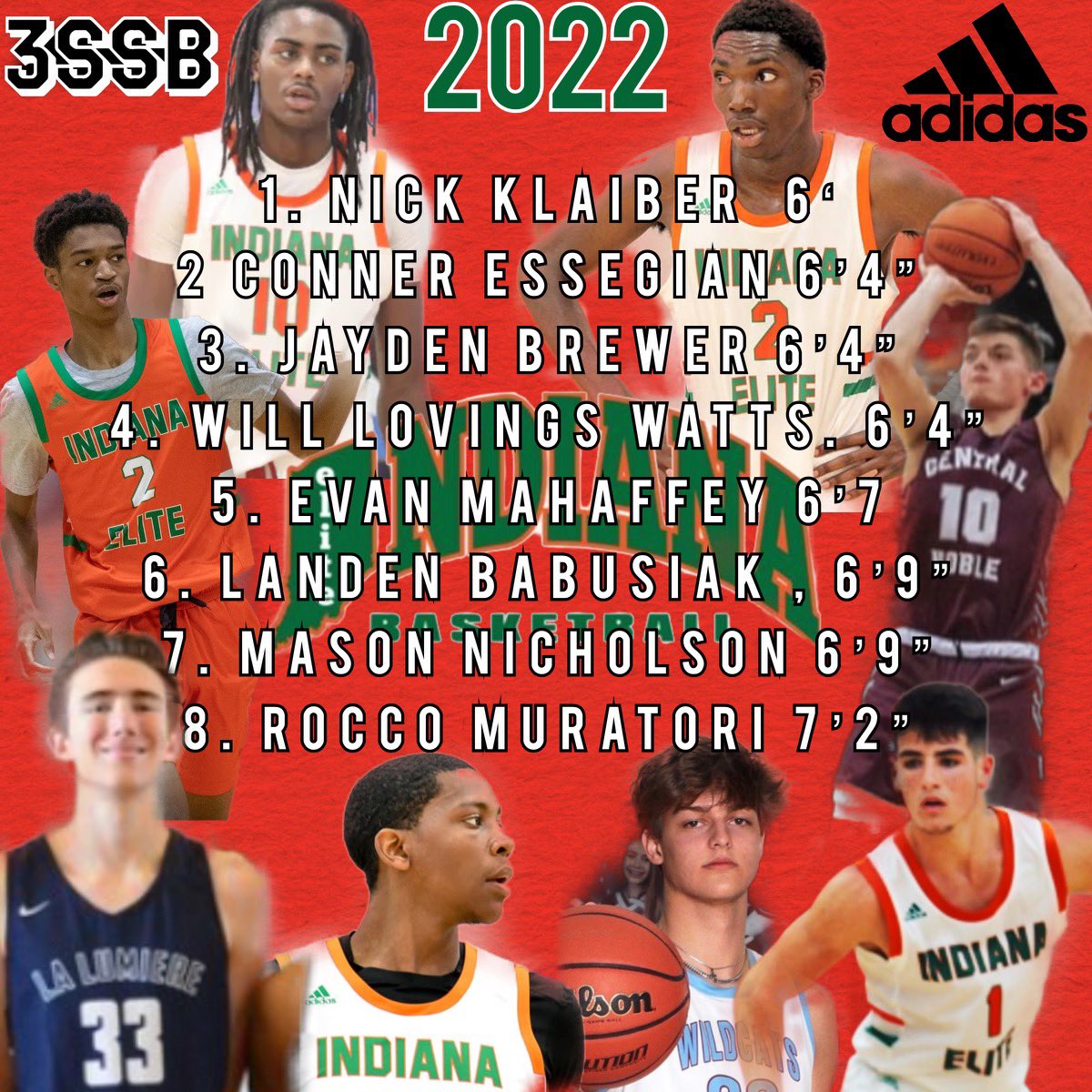 Want to receive this in your inbox every day?  It's free.  Join our daily mailing list here.
---
You can follow us on Twitter:  @daily_hoosier
The Daily Hoosier –"Where Indiana fans assemble when they're not at Assembly"
Seven ways to support completely free IU coverage at no additional cost to you.